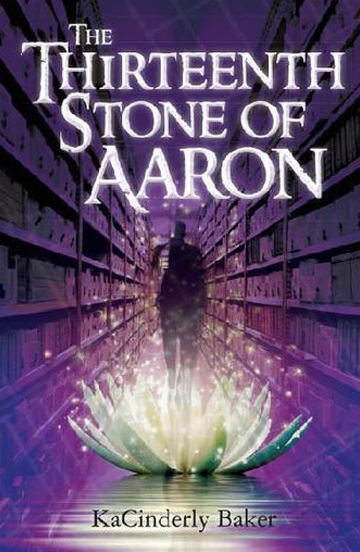 First of the Three
Historically Inspired Books
The Thirteenth Stone of Aaron
Historical Based Fiction Series
Are you interested in Alexander the Great or the Great Library of Alexandria? What about ancient relics? If these story elements sound like your cup of tea, you'll love KaCinderly Baker's historical bases fiction books.
Dive Into The Thirteenth Stone of Aaron
The first book in the trilogy about the mysteries surrounding a stone and two scrolls The Thirteenth Stone of Aaron is a fast-paced historical fiction story about people from the time of the Great Library of Alexandria, Egypt, and twenty-first-century characters. Past and present mix in this story of plots, intrigue, mysteries, and ancient powers. 
Read and cheer along as Daniel's family and their colleagues fight to overpower organized crime forces as everything is at stake.
The trilogy is written in a way that's appropriate for young adults and older teens, but each story is intriguing and exciting, so adults will find that they can't stop turning the page as well.
KaCinderly Baker is passionate about history. Her interest was piqued in college when she learned about Alexander the Great and the mysterious gem that he removed from the treasury room of Persia. She gathered details for her historical fiction book series, so you'll appreciate the historical accuracy of each story.
Buy your own copy of The Thirteenth Stone of Aaron on Amazon today.